About Aspinal of London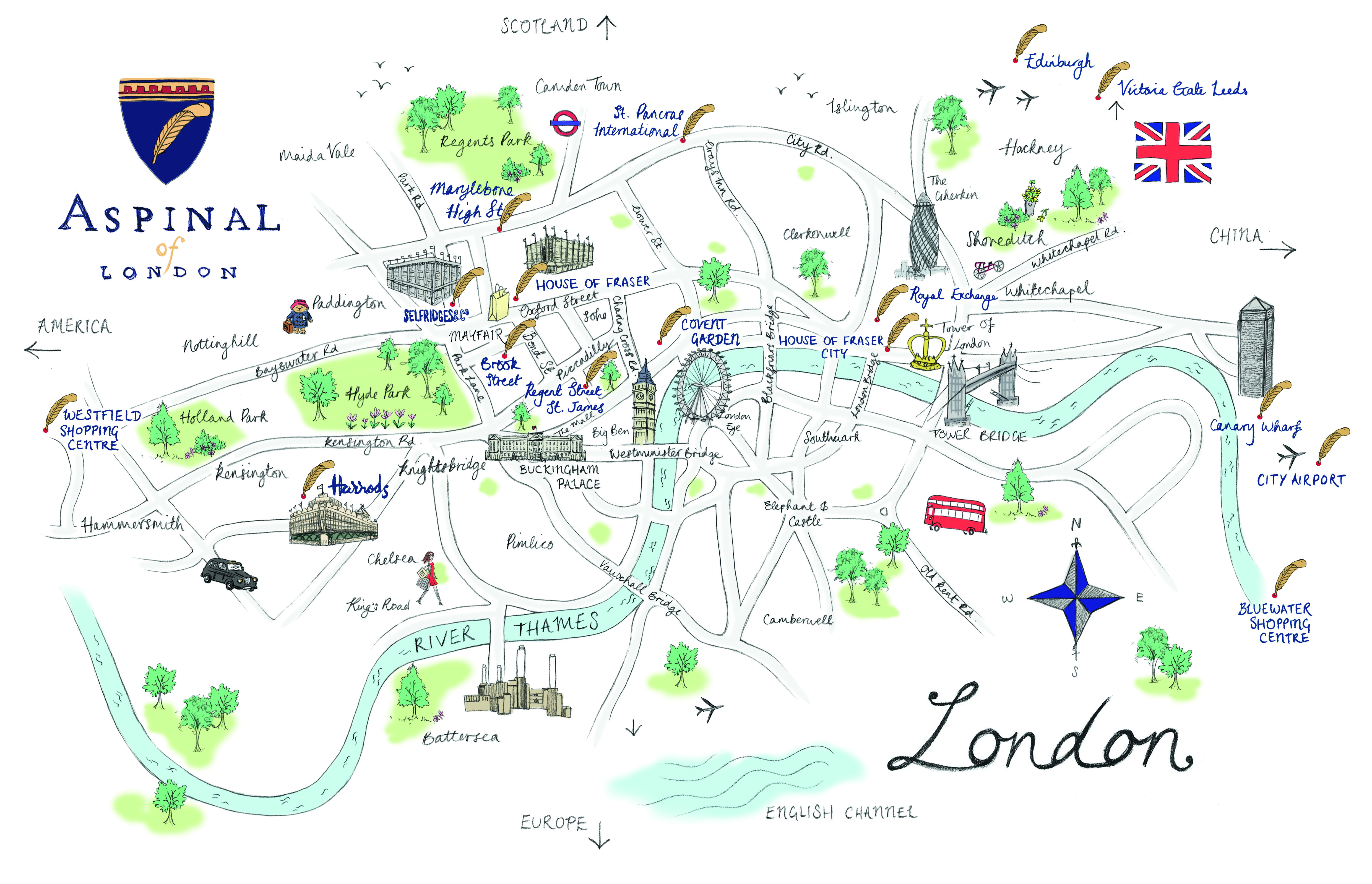 Aspinal of London is the quintessential English luxury lifestyle brand offering womens designer handbags & purses, mens wallets & luxury leather gifts.
At Aspinal we offer far more than a job and a monthly salary. We invite you to be part of our working family. Our entire team are dedicated to providing the best possible experience for our customers – whether that be online, instore or through one of our selected wholesale partners. Everyone who joins Aspinal contributes to our success, and has a part to play in helping us continue to be one of the most popular and inspirational brands on the market.
We are on an incredible journey. Each year, we serve more and more clients, and we are continuing to expand our estate in the UK and the World. We have a plan to deliver – and there has never been a more exciting time to join and help us achieve it.
To support our considerable growth, we need to develop the team members we have working with us. Therefore, from the moment you join, you should expect to be developed, challenged and motivated. We offer a comprehensive induction to all new joiners, as well as ongoing professional and personal development opportunities. Ultimately you are responsible for your personal progression and growth – but we are here to support you and help you fulfil your true potential.
From you we expect a couple of things. You need to Breathe Aspinal! Breathe Aspinal is our brand culture – it's the way we do business both internally and externally. You are expected to sign up to our core brand values and principles, and deliver them every day. This will be discussed in more detail during interview, and if successful, on your first few days in the business.
Aspinal isn't a brand with lots of processes and procedures. We are nimble and innovative. We challenge the norms and take a creative approach to everything we do. We recruit people who strive to constantly improve the way we do things. Our golden rule is "if something isn't broken, take it apart anyway and see how we can do it even better".
We are really looking forward to hearing from you, and wish you the very best of luck during the recruitment process.
Speculative Enquiries

Located in Haslemere on the Surrey / West Sussex border (one hour from Waterloo), our Head Office premises houses our IT, Finance, Marketing, Design, Production, Graphic Design, eCommerce, Merchandising and Customer Services departments as well as our Warehouse and Distribution Centre.
If you would like to submit your details with regards to pursuing general career opportunities at Aspinal of London, then please send your CV along with a covering letter detailing the type of role you are searching for along with your salary expectations and your current notice period to [email protected]
Current openings
No open jobs at this moment